You can read all about it
here
.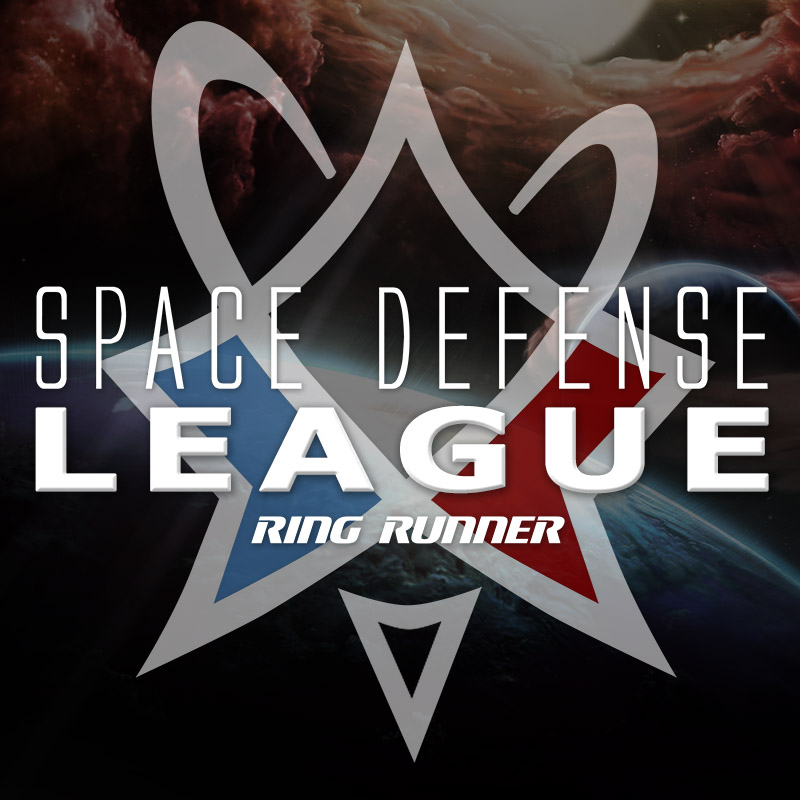 We look forward to your feedback!
I was gonna send this to Paul, but I'll post it here so everyone can read it.
In MOBAs with creep waves, the aim of the creeps is to push their lane. The lanes are far too far apart for the creeps to care about the other lanes.

In this game, however, the drones will often switch lanes via the channels in order to assist in fights. Here's a scenario from the first and only game played so far:
1. I go top. Push the lane all the way back to base.
2. Teamfight occurs in enemy mid lane, which is missing two outposts. Creeps come to assist from both bot and top.
3. Because they're fighting around a tower, the enemies quickly gain the upper hand. Meanwhile, creeps from our lanes either trickle into the fight and get decimated by the superior numbers, or attempt to solo the bases on their lane (which does not go well).
4. The droneball reaches critical mass and begins to eliminate our drones quickly enough to be able to move forward between waves of our creeps coming in.
5. The drones ALL stay together as a pack, and quickly overwhelm all three towers, an outpost, and then begin utterly owning our Spire.

How is this different from other MOBAs?
1. In other games creeps don't switch lanes. If they are pulled into the jungle (because they're pursuing someone) they'll get back into their lane as fast as possible.
2. Other games have melee creeps with collision. That means that only so many can fight at a time, not become a massive zerg.

However, this IS also possible in DOTA 2. I once had the whole enemy team buy nothing but couriers (little donkeys that transport items to players), use them to block their base exit so creeps couldn't go out, and then they released SEVERAL CREEPS WAVES AT ONCE during the still-early game.
It was my lane, and I didn't get enough gold because... well, because no enemy creeps were arriving. So I got massively creep-balled and had to be bailed out by my whole team, losing all towers on the lane in the process.
I'd rather this didn't happen again.

EvilNinjadude




Posts

: 550


Join date

: 2012-10-04



I tried playing again, this time adapting to the way this game worked. Because nobody said it had to play EXACTLY like every other MOBA, right?

So basically, I spent a lot of time looking at the map and figuring out where the droneballs were starting to form. Whenever I saw a few of our drones and a APS (Allied Player Ship) attacking an outpost, that's where the enemy drones would gather to fight back. Ultimately, one side or the other won, usually resulting in the APS leaving/dying and our drones being destroyed by the enemy drones.

At that point (or before) I would come in and mercilessly stomp the enemy drones out of existence. The less you have to fight at a time the easier, so I picked off stragglers, flanked the Droneball, and eventually wore it down to nothing with the help of my allies and allied structures.

I did that once or twice. Eventually WE got a Droneball, and since the AI was in its usual disarray with lack of foresight, the droneball pushed all the way into the enemy base, destroying two outposts before dying to the final base.

Eventually our drones managed to find their way back and destroy the tower while I got killed by BEV0. So that was fun.

So, Devs, the Ultimate Question is this: Is this how you want the game to be played? Or would you rather have the players put their focus less on Droneball Control and more on their ships and coordinated pushing?


Keep in mind that this was played on Union, and I have no idea what would happen when all players are way more skilled and powerful than the drones. Because right now the Player Ships are little more than better Drones with better survivability and more abilities.

EvilNinjadude




Posts

: 550


Join date

: 2012-10-04



We did want protecting/killing drones to be an important factor. We wanted the games to be a bit less predictable and thus made the creep AI a bit more emergent. When playing with four actual people it becomes much easier to push structures without relying on creeps, but if you ignore protecting and killing creeps altogether you are in trouble.

The main thing we are working on before releasing the next patch is improving the AI of the "player" ships in SDL. We want to prevent them from tower diving and make them play a bit more defensively at times. We will also be tweaking the difficulty of the mode, most likely making enemy "player" ships a bit more potent. We will also be improving the Attack My Target AI command, to allow players to influence their drones and allies a bit more.

Paul Dryere




Posts

: 504


Join date

: 2012-02-28


Age

: 36



Also a "stay with me" command that'll get all the drones to follow you, maybe to regroup so they don't, yes, tower dive, and so you can attack together.

Also, you're familiar with terms like tower diving... are you sure you don't want Backdoor Protection enabled? Oh well, I'm sure it's THEIR fault if I manage to sneak my ship with all its rockets past their towers and proceed to take down their outposts.

I ran another match, this time the proven DSD timebomb build, modified for structure protection.

Why on earth are creeps structures? Fortify structures makes them invincible, are you sure you want this?

Anyway, I did a lot better with defending our towers, and my allies handled the assaulting from then on. Handled creep balls much better too, since massive AoE damage took good care of them and the EPS weren't very good at handling it. So by killing off creeps I gained us a massive advantage.


tl;dr This is a great feature to have, but make sure people know about it. Magicka: Wizard Wars has only one creep per base periodically, but that creep is a Glass cannon. What did people do? Ignore it, because they were used to creeps being useless. And then they died horribly, crying "Nerf creeps!" If they had learned to deal with it, everything would have been fine.


Also, E.C. get your Skype running because you guys just put in a bunch of new typos and I liked the convenience of submitting them via skype -- Which I always have running, in contrast to the browser.

EvilNinjadude




Posts

: 550


Join date

: 2012-10-04



I played a match, I liked it.
Won easily though... Although considering the bonuses it might be no so easy.
I liked the creep behaviour of going to whatever place a battle is going on, the result is much more chaotic and fun...
But I think it is sad you cannot really get souped up beside box powerups and veterancy, one of the most fun parts of MOBA is making your character get stronger and awesome and utterly pounce your enemy. (granted, that also breaks games a lot, with one side suddenly steamrolling the other... in that aspect, I liked the losing side can still have a chance)
I found the box arrival thing... weird.
Also, the "player" ships currently are a tad stupid, I rarely saw them, and saw LOTS of messages of enemy team dieing, seemly they were so stupid that MKIII creeps could kill them easily.
This is a contrast to "spire battle" mode where player ships mown me down easily...
But overall, I like it

speeder




Posts

: 23


Join date

: 2013-09-19



Granted. They're on it.
The Droneballing is something I got used to. Once I switched from a Fighter/Rogue to an Arsenal with AoE attacks, everything suddenly got much easier. I'd say the same about Casters.
Like Zombie mode, this game mode will play to the strengths of AoE abilities and other abilities that can quickly destroy both Bases and Creeps. More so than the Spire Battles currently do.
I have a feeling this may reflect badly on Rogues not specifically geared towards DPS as they'll need help fighting off Drones on their lane.
Drones will also frequently ignore each other and rush straight for the enemy tower, which is the complete opposite of what they do in other MOBAs.

EvilNinjadude




Posts

: 550


Join date

: 2012-10-04



Hello everyone! It's been a while since I've posted on the forums because I handle communication everywhere else while Paul monitors the forums; but I thought I'd make a quick post on the state of SDL.
On the topic of drone balls and avoiding predictability:
This is currently part of our design. We don't want to make an exact replica of DotA/LoL in space; we want the battles to feel a bit more organic. Drone balling is a fun strategy, but can be countered by many ships/builds. It would take a healer or someone with Martyr Field to make it viable in competitive play.
On the topic of AI:
Paul is working very hard to create AI that is both challenging and fun to play against. These changes will mostly affect the 4 main ships. You will see them skirmishing more, working as a team, and making more intelligent decisions. You will also have greater control over your allies. We know that a lot of our players like coop and solo play, so we're committed to making that as engaging as possible.
On the topic of Rogues:
Some can have a bit of difficulty dealing with drone balls, but there's nothing like them for obliterating the opposing team's structures.
On the topic of general balance between ships:
The idea is that different ships play different roles. While some will clearly be better if you're playing alone, in group play, they should all have their place. We'll keep at it until this is the case.
---
We hope that multiplayer will pick up after the release of the free version. We've decided to make that multiplayer only, so finding a match should be easier!
I played a game (with only one ship built, a sniper, and it was a rookie mistake) and it seemed pretty fun. The only critiques i have are that I rarely ever fought bosses, so they seemed useless. They had way too much shield and health to even put a scratch on them and were big and scary so I didn't bother getting too close. The gamed seemed balanced, but (other than the obvious let's try to make this game faster and win) there was no incentive to kill minions ships or enemies. You could just sit back and shoot the hell out of the base if you had the range. I feel like that needs to be fixed. A gold system (or "plex system") where you earn gold on kills and can use it on upgrades would be a nice incentive to kill minions and enemy ships. Maybe may temporary boosts and permanent stat alterations for individual ships a buyable thing in match. Also, the towers seemed a bit strong, which is good and bad. It makes no one want to get too close because they'll probably die, but it also prevents constant tower dives. It'd be great to see scaling damage (the longer it targets you the more powerful it is; starts off weak, then slowly blows up your shit) or tiered strength towers (outermost towers are weakest, inner most are strongest).

But yeah, those are my critiques. I liked it, but some things could and/or should be fixed. Yet again, this should be taken with a grain of salt because I played all of one game.

perplexingTheorist




Posts

: 247


Join date

: 2012-11-22


Age

: 28


Location

: Troy, New York



Similar topics
---
Permissions in this forum:
You
cannot
reply to topics in this forum